Contact Us:
McGill Contracting
Knoxville,TN
Phone:
865-607-3174
Or email us at:
mcgillcontracting@gmail.com
***
This is the official, verified website of Earl McGill and McGill Contracting.

© 2009-2013.
All rights reserved.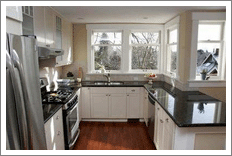 McGill Contracting is a full-service home improvement business located in Knoxville, Tennessee.
We've built our name and our business on quality workmanship and a growing community of satisfied customers.
Our specialties include:
Residential renovation, restoration and repair
Kitchens and bathrooms
Walls, trim, windows and doors
Tile and wood flooring
Cabinets
Siding
Porches and decks
McGill Contracting is fully licensed, bonded, and insured.

Our Tennessee Home Improvement Contractor License number is 00004057.
Please contact us for an estimate, to find out more about our services, or with any questions or comments you might have. We'd love to hear from you!
You can reach us by phone at 865-607-3174, or by email at mcgillcontracting@gmail.com.